We Make You the StarTM
More and more people today go online to research an advisor prior to working with them. If you have a website or social media account (Facebook), one of the most important pieces you need to convey who you are and what you do is professional consumer-focused videos.
Unfortunately, most insurance producers and financial advisors don't have the time, experience, equipment or knowledge to create professional video. To be completely honest, you need more than a smart phone and a teenager. That's where My First Take from Partners Advantage can help.
LEARN MORE>>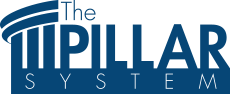 Present The Case for IUL
We believe The Pillar System is unlike any other training program in the industry. Our approach incorporates proven marketing, sales, and client service processes combined with a results-transforming shift in perspective we call, The Seven-Figure Mindset.
LEARN MORE>>
Read NAFA's guiding principals on suitability.
LEARN MORE>>